Support the Delivery of Medical Education to Healthcare Professionals
Make connections with Healthcare Professions, get access to world leading medical education and achieve your organisational goals by partnering with Learna.
Improving confidence
Improving clinical outcomes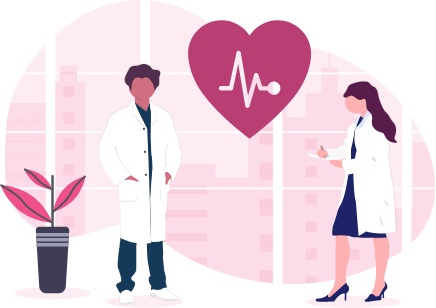 Enriching Careers of Healthcare Professionals
Learna's mission is to improve global healthcare through medical education by empowering busy professionals to continue their education in their own time through flexible and accessible high-quality resources.
Over 10 years of experience
We have over 10 years of experience delivering online medical education by providing Healthcare Professionals with flexible and affordable learning in partnerships with world-leading educators.
This case study below illustrates how we have worked with our partners to ensure that our programmers are delivered to the highest standards
Who we've Worked With
Charities and Philanthropic Organisations/Bodies
Currently, Learna works with numerous charities and philanthropic organisations to support the delivery of medical education to Healthcare Professionals across the globe.
Learna is currently working with 361 students sponsored by one of our key charity partners, The Merck Foundation. These students are based in African nations including Ghana, Zimbabwe, and Uganda and are studying a variety of courses, including Diabetes, Rheumatology, and Preventative Cardiovascular Medicine.
Over the years, more than 120 students sponsored by The Merck Foundation have graduated from Learna's medical programmes.
Our unique online programmes mean that students can study our courses anywhere, anytime, which creates global collaboration of clinicians through affordable and accessible university validated qualifications.
If you'd like to work with us to sponsor students to study on our programmes, please contact our Commercial Manager (Higher Education).
If you are a pharmaceutical or healthcare organisation and would like to discuss developing bespoke educational content please contact our Commercial Manager (Non-HE).
Pharmaceutical Companies
Learna has partnered with numerous UK and global pharmaceutical companies.
In the UK, adherence to the ABPI code of practice is paramount and we have a breadth of experience in developing regulated and bespoke non-promotional online medical education projects in the form of disease awareness campaigns and CPD. This education is then delivered to our 37,000+ HCP subscribers.
UK pharmaceutical companies also continue to sponsor our Specialty Certificate Exam revision resources that are pre-requsite exams for all UK consultants.
Globally, we also offer over 35 postgraduate courses covering a whole range of subjects aimed at healthcare professionals including Diabetes, Obesity & Weight Management, Women's Health, Dermatology, Cardiology, Genomic Medicine, Health Economics and Acute Medicine. Several pharmaceutical organisations work us to sponsor their employees or local doctors through some of our programmes, including Novo Nordisk, who sponsor students through our programmes to support their philanthropic and CSR goals.
1. Discovery
Whether it's sponsoring a resource or creating a bespoke product, our team will understand, suggest and produce the material you need in order to help you achieve your educational goals.
2. Development
Once a timescale is set, we will work individually or with your team to develop your product and provide regular progress updates to ensure the product meets your expectations before its launch.
3. Delivery
An announcement will be made to our 37,000+ HCPs and thereafter, we will provide usage reports and insights into knowledge gaps, allowing you to make effective decisions based on real-world evidence.
Universities
We partner with leading universities including University of South Wales, University of Buckingham, Gibraltar University and Cardiff University.
We have a range of options for supporting the delivery of online postgraduate programmes from full programme design, authoring, student recruitment, student support, tutor recruitment and training, QA and more. Universities can choose some or all of these services.
Furthermore we are currently piloting the delivery of a reflective practice module with Cardiff University Business School
If you are a University looking to find an OPM partner please contact our Chief Commercial Officer Rachel Ellis.
Read what our students think on our Trustpilot page
We've been featured in…
Find out more about how learna can work with your organisation
Partner With Us